I hope me launching a cryptocurrency to invest in tech entrepreneurs will encourage women into the industry, Baroness Michelle Mone writes.
I got involved in cryptocurrency about a year ago. My business partner Doug Barrowman has been doing it for many many years.
It's a very exciting space and I really do believe that cryptocurrency is the future of digital currency, it makes it easier to buy things, for example artwork or we've just sold our towers in Dubai with Bitcoin and it was through that that my partner decided for us to launch our own ICO – initial coin offering.
The way Equi works is through tokens, worth 50 cents each, which you will be able to either trade on the platform, invest them in the businesses we are backing or keep them and they will gain 5% from any of our investments.
We're going to be focused on tech and bio-tech start-ups.
We could find the next Facebook and the public could be on that journey with us.
For the very first time the general public will be able to come on and invest with global entrepreneurs and you weren't able to do that before this, you had to be a venture capitalist or an institution.
But now, when we're backing our big investments, and where we make all our money from, this is the first time the general public can come on the journey with us.
Twenty-two years ago I was given £5,000 by the Prince's Trust to start Ultimo, my business which I've now sold and made a profit from.
This is a kind of equivalent. It's the first time start-up entrepreneurs are going to be backed by Equi and a bunch of very successful entrepreneurs who are going to work with them.
We decide if we're going to back them or not.
If we say we're going to back them then the public should believe us, because we're very experienced and this is the first time they can come in on the action with us.
There are lot of ICOs out there, about 1,300, but what's different about ours is that it's underpinned by the success of our businesses.
There's real utility value there and you're coming onboard with some of the biggest business people around.
If someone's sitting at home and fancies a little bit of investment, if I was looking at where to put it, I'm going to back successful entrepreneurs.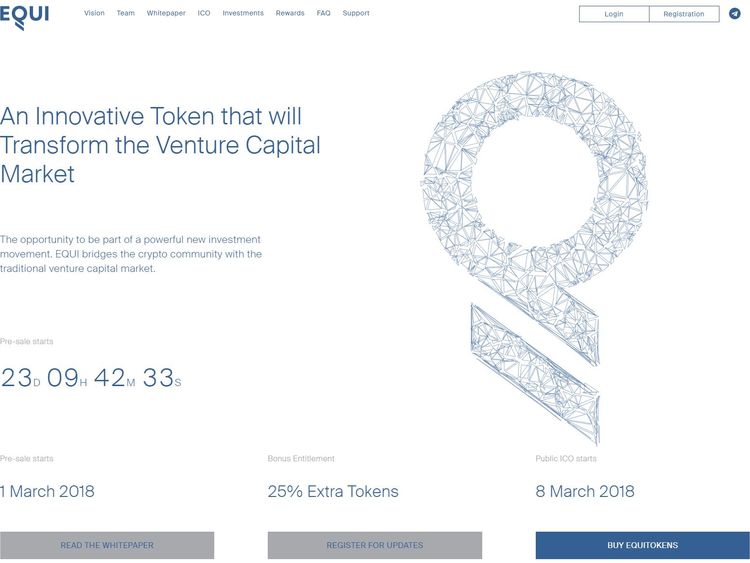 I love this because it's giving back something to these entrepreneurs, who struggle, who've got the best ideas, who might be the next Facebook, or Twitter, but they struggle from the lack of finance.
So, not only have they got a chance for us to invest with them but a chance to work with us as well.
At the end of the day if they win, we win and if the public is in on it as well then everyone wins.
With our Equi tokens everything is transparent and regulated. We are well-known entrepreneurs.
Unfortunately there's a few people out there who let the cryptocurrency reputation down but we're established business people and this is for real – it says what it does on the tin.
I would stay cautious about all these unknown ICOs, but we have a white paper which is on the website, people can see our management team, we've got a community team in Denmark who will answer your questions 24/7 in multiple languages so we are a really sharp, sleek operation and that's why this ICO, Equi, will be a massive success.
For the first time people can come with us on the journey and we'll make it a real success.
Once in a generation a new way of thinking disrupts the working of an established industry, and this is what Equi is doing.
It's a disruptor in venture capital investing.
It brings venture capital investing into the modern technology era and allows individuals to combine forces and participate in an investment sector that has only been open to high-net individuals and corporations.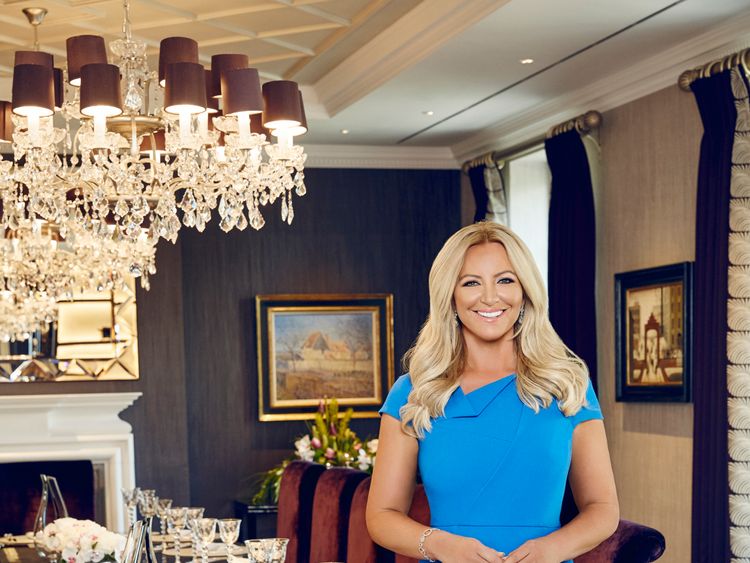 People are wary of cryptocurrency and they should be. But not only have you got a successful businessperson like myself but you've also got my partner, Doug Barrowman who is way way better than me, he's got 55 businesses and has been in the private equity space for 35 years.
Our board is full of very successful entrepreneurs and we've all come together to select the next blockbuster business.
I'm not going to let myself down and they're not going to let themselves down, we're singing from the same hymn sheet.
This isn't just for men. I love it, you can be glamorous, you can go from any industry, I was in the lingerie industry and now heavily involved in tech and I absolutely love it.
I think it's great for women. The technology space has been about, predominately, men and hopefully this will encourage other women to follow as well.
We've got loads of women working with us and I'm going to be flying the flag for women.
What a woman needs is to be confident and when she starts doubting herself everyone else around her will doubt her as well.
You can grow up in a deprived area and make it. You can leave school at an age that's younger than you should, you can have different colours of skin.
If you want to make it and you're determined, stop making excuses, just get on because there's only one person to stop you and that's you.
You have to have that fight and determination. I never take no from anyone. I would just ram it back down their throat with a nice smile.
:: Equi.Capital is launching a pre-sale on 1 March for a week, with a 25% discount and will be launched to the public on 8 March.
Source link