If you're a follower of my fashion blog Silk Purse, Oily Rag, you'd be forgiven for thinking it was all about thrifting.
It's true, I do like a good second-hand bargain or a self-made treasure. And with the buzzwords 'sustainability' and 'ethical' pinging about the place, there's certainly good reason to avoid buying new.
But let me tell you, I certainly do love to shop and buy new things.
In my opinion the conscientious shopper is not necessarily a champion of recycling or even rigid about where she shops. But she does try to support small, local businesses and she avoids shops with poor ethical ratings. She will strive to buy for the long term, buy less overall, and look after her stuff. Less is more.
READ MORE:
* The only 9 items you need for summer
* Red hot: How to wear summer's hottest shade
* Are expensive shoes worth it?
* Brown is the new black
And so it's about now that I feel the need to introduce the idea of investment buying. While the economists will cry foul of the term "investment" in anything fashion related (and strictly speaking they'd be right), the term in fashion circles really just means buying clothes and accessories with a lifetime view.
It's about embracing the principle of slow style instead of buying into fast fashion. Investment pieces are ones you have and wear consistently for many years. In some cases they really will last a lifetime, and the very best ones may even become heirloom pieces. We will pass them on to our daughters because they are made to a standard of exceptional quality, design and beauty.
Needless to say in environmental terms, such garments and accessories make perfect sense. There is little or no waste as a true investment garment is worn and valued many many times for multiple years. And while the cost as an initial outlay may be very high, spread over many years of constant use and enjoyment, that cost becomes minimal.
So how can we spot a true investment buy? What is worth the high cost for a lifetime of style?
Here is what I consider to be important.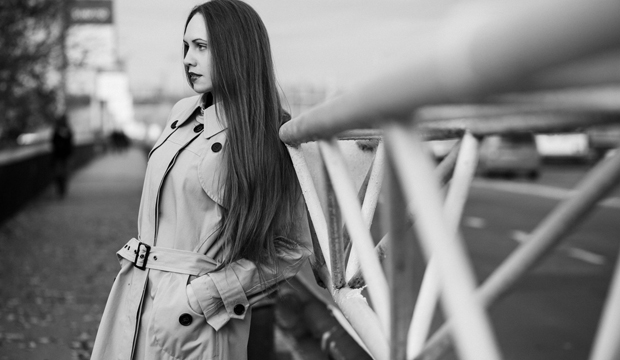 A well-tailored trench coat can be costly, but it's worth it.
1. QUALITY
Quality design, materials and construction are of course imperative for something to be a true investment buy. The higher the quality, the better its longevity. But longevity aside, quality design also means better fit, form and construction.
A garment will look better if it is made well. In terms of cost, you usually get what you pay for – but not always. Learn to spot quality beyond price tags, brands, shop names and labels.
Become a quality nerd, and learn to spot great quality across all price ranges.
2. TIMELESSNESS
Timelessness is about recognising when something is unlikely to become dated. There are three approaches to this. The first is buying into something that is a classic, such as a perfect trench coat or an exquisitely tailored white shirt. These classics will be in style today and in 10 years time, so they're worth the extra spend.
The second approach to timelessness is to look for a uniqueness or quirkiness in design that whilst not being a classic, is unlikely to date. It's unusual, and not "in fashion" now, so it's not likely to go "out of fashion" in the coming years.
The third attribute is personal style. That is, the garment or accessory greatly appeals to your personal style, in a way that resonates and rocks you. It's so "you" it transcends the fashion of the moment.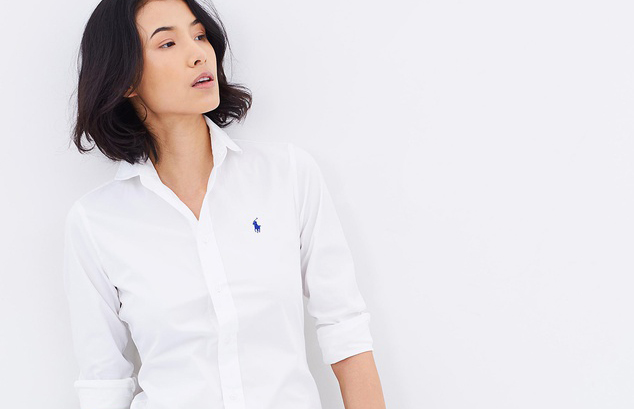 You can't go wrong with a well-tailored white shirt. Photo: The Iconic.
3. LIFESTYLE ALIGNMENT
That gorgeous red strapless dress – made to the highest quality, timeless and designed with perfect skill and care – may tick the first two investment buying boxes, but if you're unlikely to wear it more than once a year it doesn't make for a sensible investment buy.
Thus, the third requisite for a good sartorial investment is will it work well with your lifestyle? Will you get plenty of regular wear out of it, or does it meet a particular wardrobe demand?
Of course, if the answer is yes to all three, then that piece might be a worthy investment into your long term style.
– Sonya Leusink Sladen is the editor of local fashion blog Silk Purse, Oily Rag – at silkpurseoilyrag.co.nz, or follow it on Facebook, Instagram and Pinterest.

– Stuff
Source link